In 2021, Darwin will have been tuning and repairing pianos for 40 years.
Darwin takes the time to educate each customer on why their piano's touch and sound is not responding the way it was designed to when the piano was new. Darwin likes to show what is wearing out and what looks good. And most importantly, how to care for their instrument.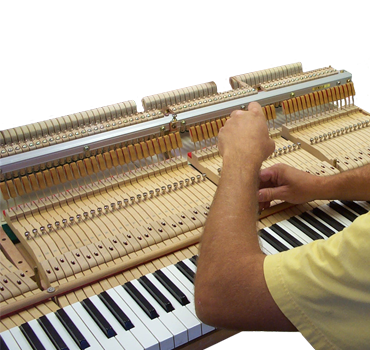 Our family travels in our 4-door pickup, pulling our customized piano shop trailer with us to stay in your town as long as it takes to provide the finest professional piano service available.
Our business is a family affair - we work and play together.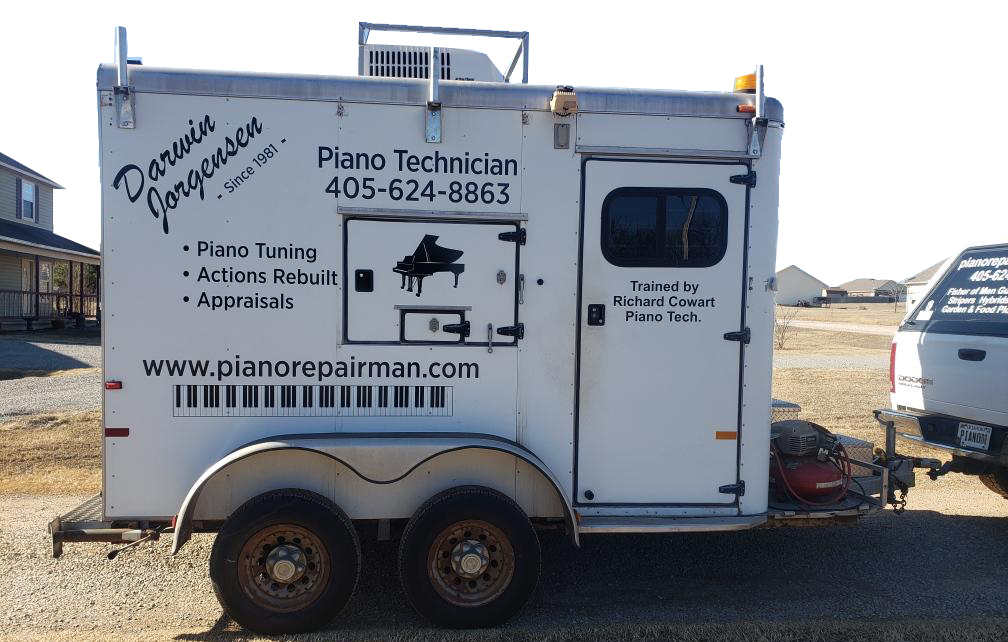 Words from past customers
If I could pick all 5 of the items for reasons why I enjoyed Darwins work (work quality, value, professionalism, responsiveness, punctuality) I would. Very knowledgeable and will not rip you off.
Nicole H.
Pleasant, efficient, honest.
Pat C.
I am fortunate that Mr. Jorgensen was available to work on my family's piano. Our piano, purchased new in early '60s by my grandfather, had never been properly serviced. Mr. Jorgensen's work is pristine! I was born after the piano was purchased but I cannot believe it has ever played more smoothly! Mr. Jorgensen restored the soul of our family's instrument! It is a delight to open the top of our piano and show the immaculate craftsmanship to the generation that my Papa purchased it for (and any others I can interest!!!) On a personal note, Darwin is a wonderful, kind being who blessed me with memories I shall cherish for a lifetime! If you need caring hands for a loved instrument contact this master craftsman who places a piece of himself into his craft. My family's piano has received the care it deeply needed and we are blessed by that care, Blessed!
Oliver R.
I enjoyed Mr. Jorgensen's Christ-centered presence. He was professional and personable; he did his job well! I will definitely have him work on my piano again! I have given his cards to everyone I know who has a piano.
Patty J.
He was very professional, kind and pulls no punches. If your instrument is unserviceable, he will tell you and not try to take advantage of any attachment or sentimentality one may have to try and make a quick buck "fixing a piano that cannot be repaired. I greatly appreciated his candor and professionalism.
Lesa J.